All the Leaves are Brown...
Friday, January 28, 2011
Today, the kidlets and I met up with my cousin, Kiersten, and her babies, at Ford Park in Redlands. The kid's had such a blast playing with the leaves.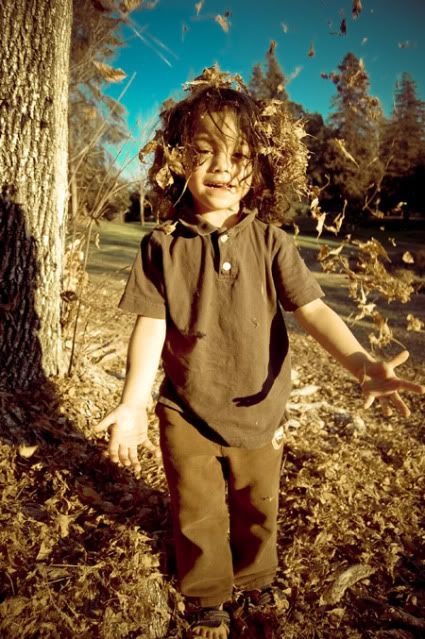 Baby Leah! (she could be 30, and I'll still call her 'baby')


Baby Trini!
My favorite part of the day was when Kiersten let me hold Baby Trini in one of those front of the body baby carriers. I felt like a cool Mama! I wish I would have gotten photos, hhaha. Here's what I wore!
Outfit Details
V Neck - F21
Skirt - Thrifted
After the park, we all met my father to see Grave Digger up close. Roman absolutely loves monster trucks. Tomorrow, all the kids are going with my dad to see Monster Jam. Phew, some time to myself, haha.
In the Record Player:
Tears For Fears - Head Over Heels