Meet Chrys! (and an outfit post too!)
Wednesday, January 19, 2011
Chrys, is my best friend. I have known here since I was in the kidergarten, and we just...click. I'm SOO lucky to have a best friend like here, seriously. We can be in awkward situations, and just start giggling because we know what each other are thinking. She is the best to go thrifting with (kinda like a good luck charm) and we have craft night sleep overs where we watch funny shows like The Regular Show, or Billy the Exterminator. I know no matter what changes in my life, no matter where I go, I can always count on her. I just absolutely love her. And..I'm happy to finally share her with you.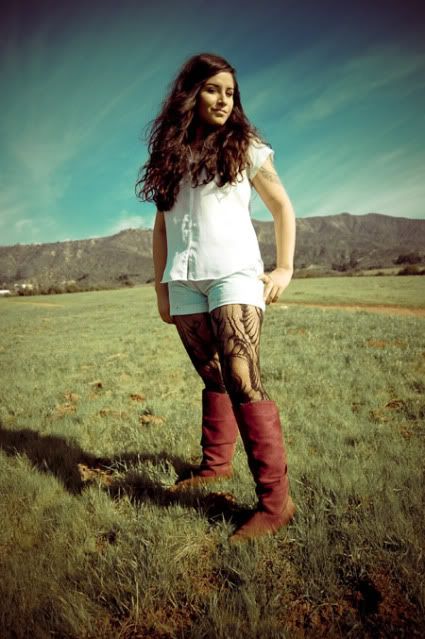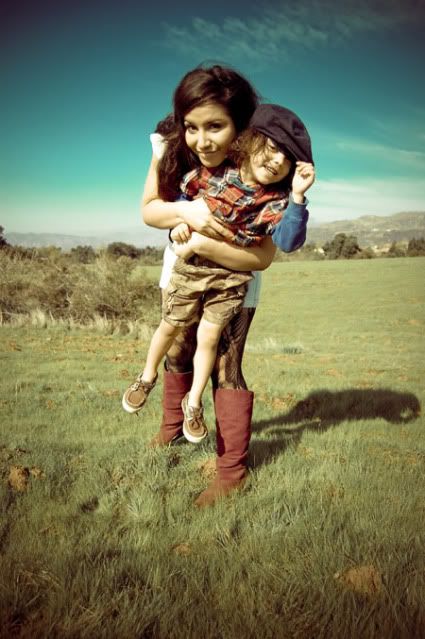 Outfit Details
Blouse - Estate Sale
Shorts - Thrifted (on a 10 for $10 day, my favorite!)
Boots - Chirstmas Gift
Tights - Target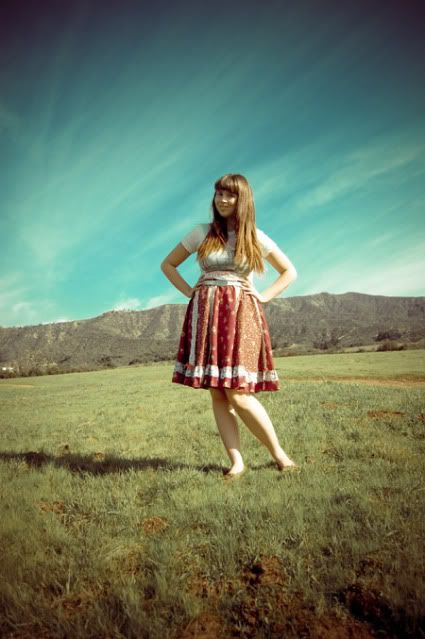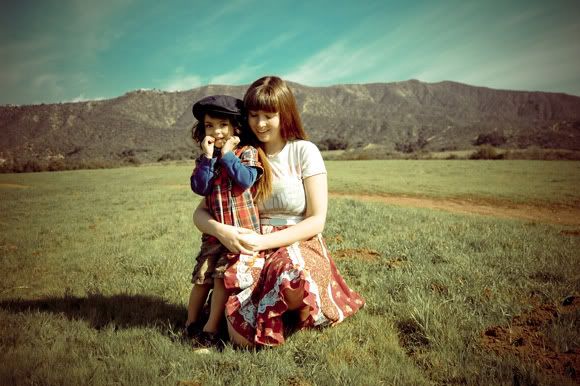 Outfit Details
Wild Things Shirt - Urban Outfitters
Skirt - Thrifted
Shoes - X-mas gift from my granny =]
Hair Bow - F21
Belt - Estate Sale
p.s. How long is my hair straight!
Roman dressed himself today, and he looked quite snazzy. He picked one of my hair bows and put it on as a bowtie, gosh I adore him!
OH! I started a magical quilting class tonight..The store it is taught at actually belonged to my Grandma Judy before she passed away..And the lady teaching the class, used to be one of my grandma's close friends..I'm really enjoying this class and I made my first quilt block! I'm just one proud mama wolf today <3
In the Record Player:
Crystal Castles - Knights