4 Years Old!
Thursday, March 17, 2011
Romans Birthday in photos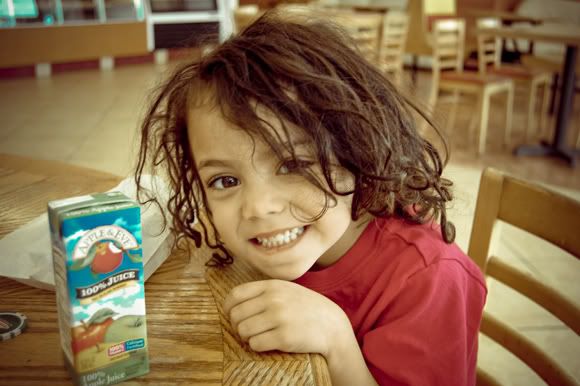 Roman turned 4 on March 13. The kids are on spring break so we had quite a fun and full day! We started it off by meeting Chrys and Cody for doughnuts...Roman's all time favorite breakfast. We made a quick trip to the thrift store next door where I scored a bunch of vintage patterns for merely a quarter each. We rushed home to get ready to me Grandma, my dad, and Kiersten (and babies!) at Chuck E. Cheese. Everyone had a fun time, but Roman and Baby Leah were terrified once Chuck E. Cheese came out to celebrate, haha.
In the Record Player:
Bright Eyes - Theme From Pinata
Labels: family