Land Before Time
Friday, March 4, 2011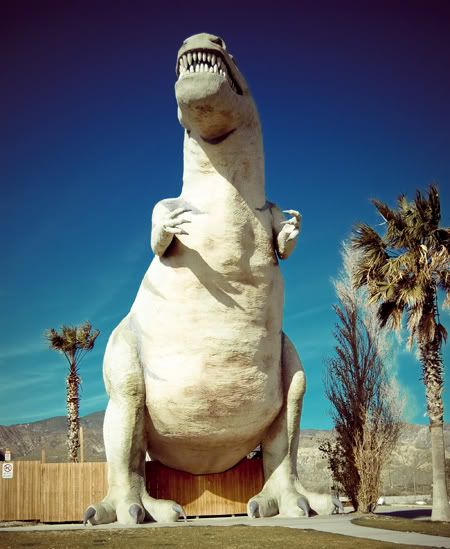 The kids had minimum day today so after school we all went off to Cabazon to go see the giant dinosaurs. I remember my parents taking me as a child, so I was pretty pumped to take the kids there. These dinosaurs are seen in Pee Wee's Big Adventure!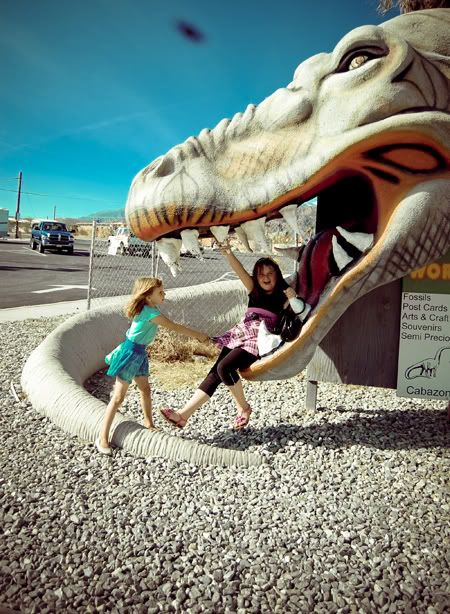 The kids really loved these guys. They climbed all over them. Roman was really afraid at first, but he overcame his fear and joined in the fun.
Here's what I wore!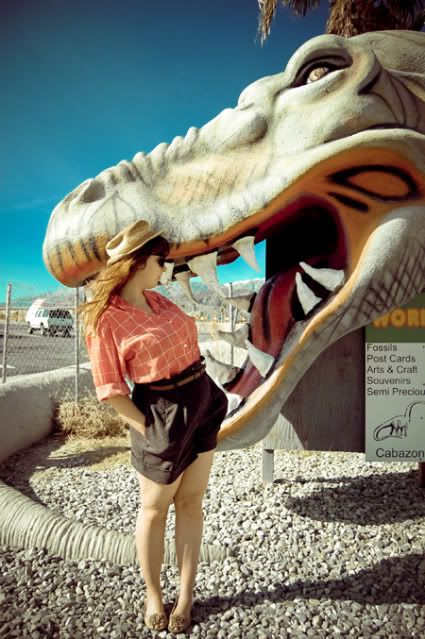 Outfit Details
Blouse - Thrifted
Shorts - Thrifted
Hat - Thrifted
Shoes - From my granny :)
xoxo mama wolf.