The Aquarium
Thursday, May 26, 2011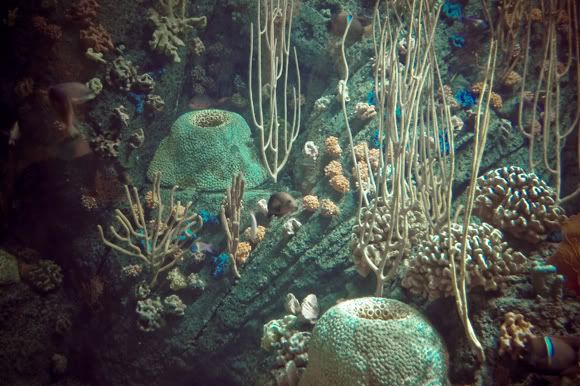 The boy and I headed down to Long Beach to visit the
Aquarium of the Pacific.
When he and I first started talking a year ago, the aquarium was something we wanted to visit, and I'm glad it finally happened! My favorite creatures were the
Moon Jellies
, they were so dreamy the way they floated around effortlessly.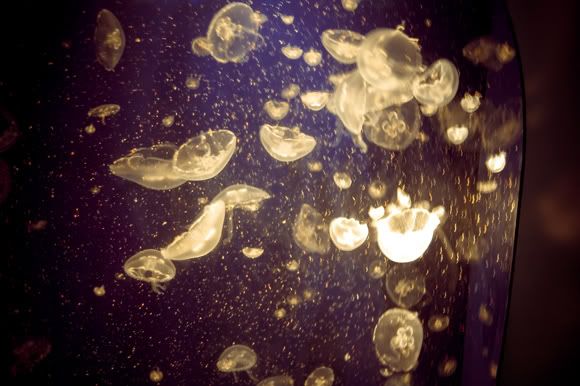 After we looked at all the exhibits, we walked to the wonderful lighthouse in the distance. As a child, I REALLY wanted to be a lighthouse keeper. I told my grandma and she laughed so hard.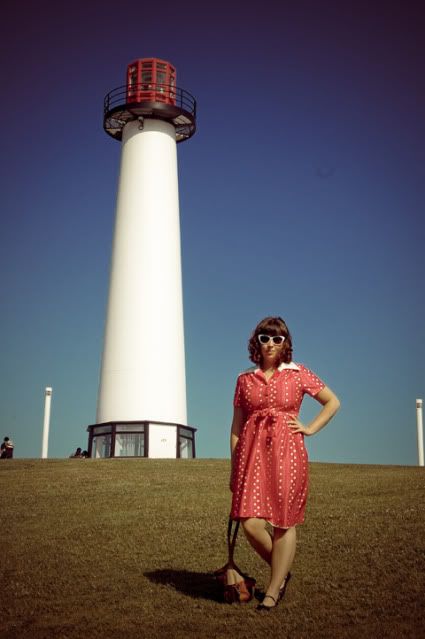 Outfit Details
Vintage Dress - Redlands Antiques
Sunnies - Thrifted
Ballet Shoes - Payless
Purse - Estate Sale (speaking of estate sale..I just got an e-mail for one in my town tomorrow! Pretty excited!)
Labels: adventures, outfits