A Bunch of Baby Ducks, Send 'Em to the Moon
Tuesday, May 24, 2011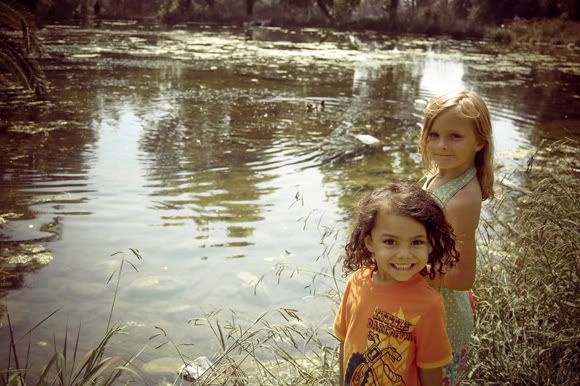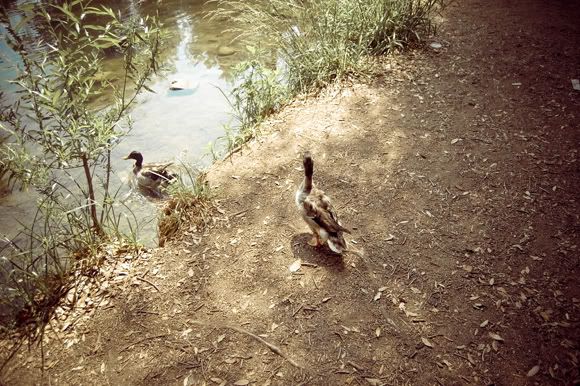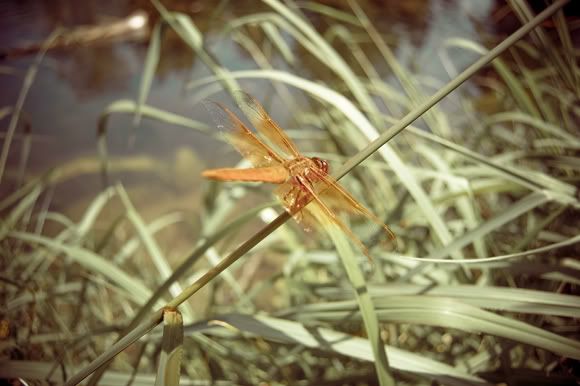 Yesterday, the kiddos and I headed to Ford Park to go play (well they play, I knit), and to go feed some of the ducks! In the past when we've gone to feed the ducks they always swarm around us..But yesterday the ducks had no interest in any of us! Kira was disappointed, but I caught Roman chowing down on the bread we brought for the ducks, ahhaha.
I have had the worst farmers tan for the past month or so making me uncomfortable to wear anything without sleeves.. The sun was out so I took the opportunity to even out my silly tan by wearing this recently yard sale-d dress.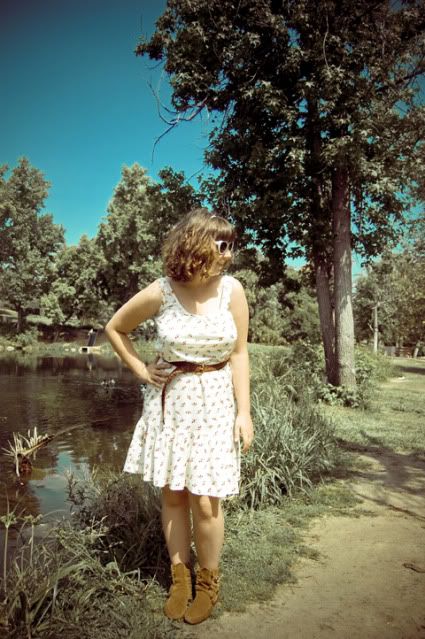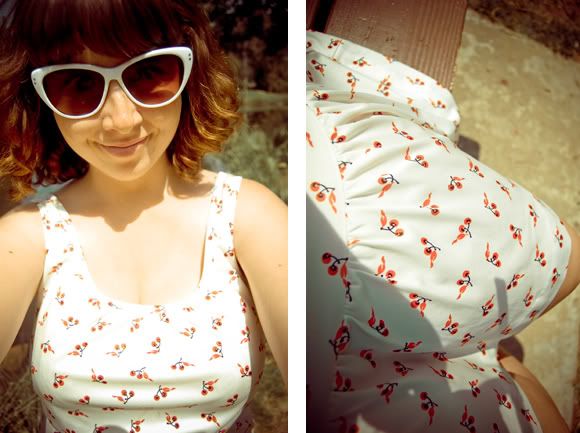 Outfit Details
Dress - Yard Sale
Shoes - Gifted
Vintage Sunnies - Thrifted
Belt - Thrifted
As for the title of this post..Have any of you ever seen
Regular Show
? Watch this and you'll understand why every time me, or the kids hear the word "duck" we starting singin "A bunch of baby ducks..Send 'em to the moon."
xoxox mama wolf.
Labels: adventures, family, outfits