Oh, hi.
Monday, October 17, 2011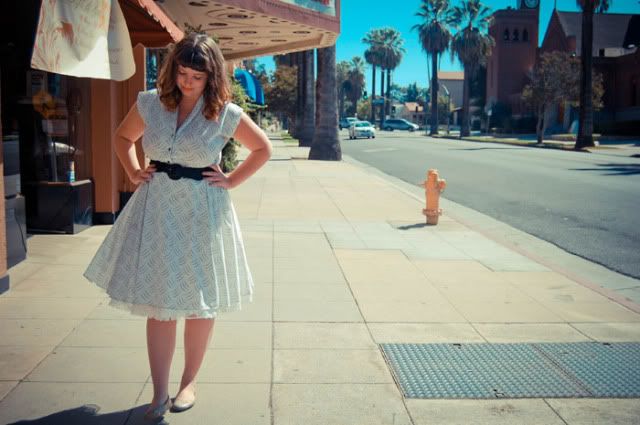 Dang, it's been 2 loooong months with no computer! I have missed blogging so much. For my birthday, (Oct. 14) my wonderful grandma got me a laptop! I hugged this beautiful lappy the minute I opened it! And it's been a whole new world these past few days with being able to surf the internet. Now, onto some new outfit photos!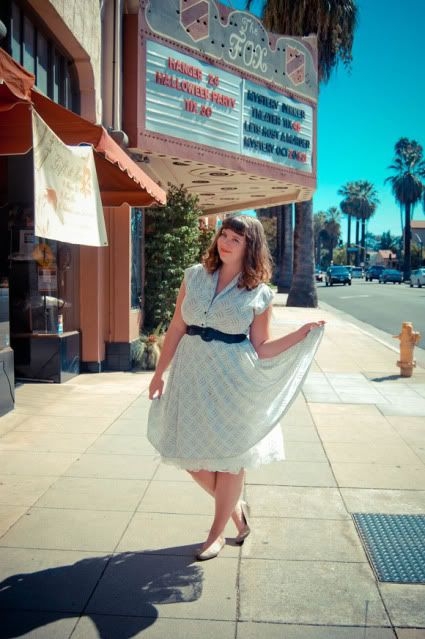 Outfit Details
Dress - Yard Sale-d (Only $1!)
Petticoat - Thrifted
Shoes - Payless
This afternoon Chrystina (my best pal) and I met up for an over-due tea/internet date at our favorite place in Downtown Redlands. Her baby-bump has reached it's peak and we are just waiting for Tiger Lilly to come into the world.
Xoxo, Mama wolf.