New do.
Tuesday, January 3, 2012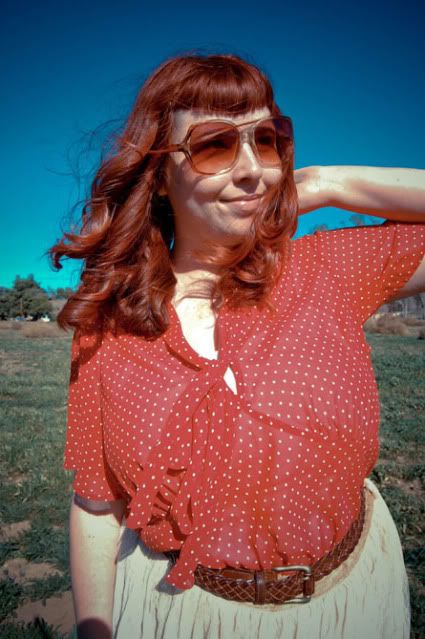 Outfit Details
Blouse & Belt - Thrifted
Skirt - DIY'ed
Shoes - Target
In case you don't follow me on
Tumblr
, you haven't heard my exciting (well, to me) news, haha. I got my bangs cut into the bettie style (
here's a better photo of 'em here)
. I'm absolutely in love, but my family won't quit the teasing! I guess it will need to grow on them, haha. How's everyone enjoying their new year? The weather here in Southern California has been just dreamy! It's been in the high 70's all week long.
xoxo Mama Wolf.
Labels: outfits