On Growing Up
Wednesday, February 1, 2012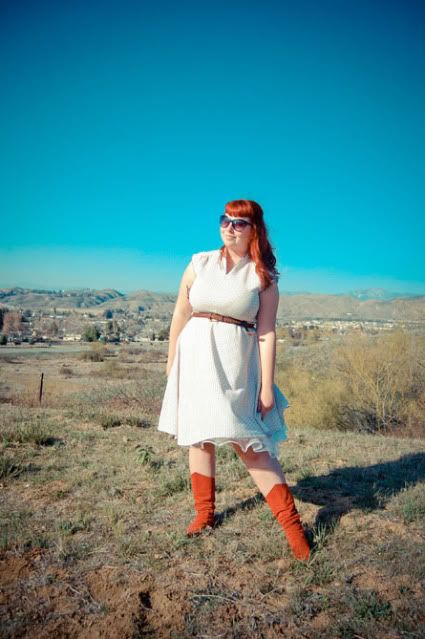 Outfit Details
From Head to Toe - Thrifted!
This past week has been tough. Not exactly sad, not exactly happy, just tough. Over weekend I (along with our friend Beans) helped my cousin (Kiersten, remember? She just recently got married!) move two hours away to San Diego. I know what your thinking, "pppfffft, just two hours away? No big deal." But it is. For the past two years since I have moved back home this lady and I have been inseparable. She would come over nearly every night to vent, talk or just listen to sweet jams with me. In a crisis, she was the first one I'd call. (Even if it was just about a silly boy and all she'd say is "I told you so.")
After staying with her for a few days to situate her new case, I had to come home, back to dumb ol' Yucaipa, but most of all, back to reality. I'm so incredibly happy for her, for this new chapter in her life. After all, she is a
married
woman. I feel like this marks the end of an era for me. But with that come's a new one right? Anyways.
To quote a great band, "I guess this is growing up."
Woah! How did this whole rant even come to my head? Oh yeah! I bought this dress on the first trip Kiersten and I had ever taken to Las Vegas! She actually picked it out for me, ha!
xoxo mama wolf.
Jam of the Day:
Don McLean - American Pie (live)