Up For Keeps #3
Friday, August 3, 2012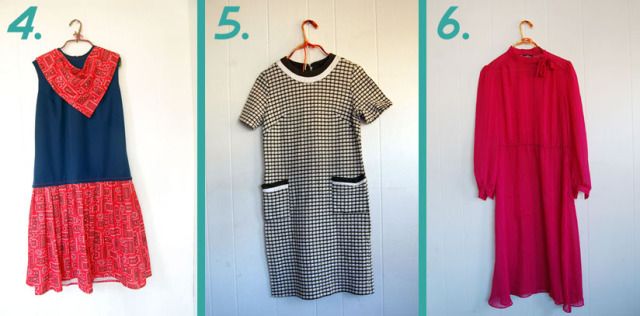 1. 90's Floral Dress size Large
2. Vintage 60's Yellow Handmade Sundress size Med/Large
3. Vintage 70's Zig-zag shirt dress. Size Large.
4. Vintage 70's Paisley Cowgirl Dress. Size L/XL
5. Vintage 70's Secretaries Sheer Dress. Size Small
6. Vintage Mod Houndstooth Dress. Size Med/Large
7. Vintage 70's Groovy Button Up Shirt. Size Large
8. Vintage 90's Crop Top. Size Med/Large.
So those are the beautiful 8 up for keeps this week! Each of the descriptions are links to that specific item, or if you'd like to view this weeks loot all at once,
click here!
Thanks for looking, hope you all have a great weekend!
xoxo Mama Wolf.
Labels: shop